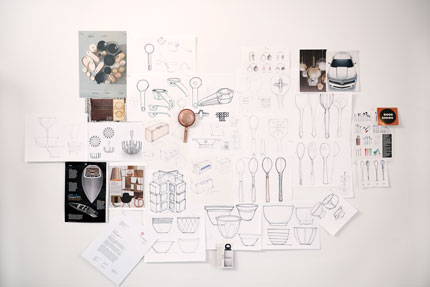 With Carter McGuyer Design Group, what you see is what you get. Take a close look and you will find a commitment to functional design and manufacturable products, consistent delivery of innovation, and distinctive products designed to sell.
Even before establishing CMDG, we found there was strength in combining our skill sets. So now, as a husband-wife team, we use Carter's experience in design and manufacturing coupled with Brandi's sales and marketing know-how to yield a powerhouse industrial design firm.
Together we bring over 25 years of experience to the table.
To clients, we offer a casual, enjoyable work environment that is backed by a fierce, uncompromising work ethic. We will not be outdone. Because our work is a reflection of our life, we not only provide our clients with award-winning design services, but also a sincere personal connection.
Services We Offer:
Product Realization Management
Product Development
Growth Strategy
Trend Analysis
Sketch
3D CAD Modeling
Photo Realistic Presentation Images
Complete Product Engineering
Manufacturing & Materials Knowledge, Application
Manufacturing Liaison: Domestic & Overseas
Manufacturing Capabilities | Partners Overseas
Product Cost Estimation
Product Market Positioning
Let's start a conversation:
T | 866.466.7888
info@cartermdesign.com